Bicycle Know-Hows
Inspiring Books that Every Adventure Cyclist Must Read
Are you satisfied?

82
Already Liked

If you are a cycling enthusiast, we highly recommend getting your hands on these exciting books that are fascinating chronicles of incredible and inspiring cycling journeys taken by brave Indians decades ago. They are truly unbelievable and brave riders who chose to ride for adventure and one out of love.
Let's take a glimpse into each of these books, starting with one of the first recorded groups of cyclists from Mumbai, India, who started their journey about 100 years ago.
With Cyclists Around The World
Authors-Adi B. Hakim, Rustom B. Bhumgara, Jal P. Bapasola

This book was first published in January 2008. It is a first-person account of a bicycle journey where the total length of travel was around 44,000 miles or about 70,000 kilometers and lasted for about four and a half years. This journey started with six Parsi men and was flagged off from the Bombay Weightlifting Club in Mumbai, erstwhile Bombay, on 15 October 1923. The three who finally completed the journey are the authors of these cycling chronicles. They traveled through Punjab, Balochistan, the Middle East, Europe, the United States, Japan, and South-East Asia. One from the group returned to India from Tehran for personal reasons. And America caught the fancy of two others, and they chose to stay there. The book is a recount of their experiences on this trip of a lifetime. It is a delightful book and with details that would charm you. Their endurance is impressive - imagine riding in 104 degree Fahrenheit or about 40 degree Celsius heat, passing days without food, sometimes without water. They passed through pirate-infested territories, at times in swamp-lands - they cycled through dense jungles and notched up many 'firsts' while pedaling around the globe.
The three who completed the round trip returned in March 1928, carrying their tales of adventure and bravery.
This adventures or this book was so impressive that it inspired the next book on our list The Bicycle Diaries
The Bicycle Diaries
Authors -Anoop Babani and Savia Veigas

The author couple, avid cyclists themselves, wrote this book post an unfortunate mishap when Anoop fell down while cycling. The book is about Indian cycling history and it chronicles the cycling adventures of 12 cyclists & all of them happened to be Parsis. Their journeys were between 1923 to 1942. The 12 young lads were part of 5 different expeditions. The group of 6 were the first and is mentioned in the first-person account of the first selection- With Cyclists Around The World
The next chronicle was Framroze J Davar, who set off on his own. In Vienna, Davar met Gustav Sztavjanik and decided to accompany him as he travelled the globe. Davar and Sztavjanik visited 52 countries over seven years.
These cycling endeavors were followed by three others. While two solo attempts ended prematurely, Rustam D Ghandhi, Kaikee J Kharas, and Rutton D Shroff, who set off in 1933, successfully cycled across the globe, ending their ride in 1942 at the height of World War II.
The authors of this book do very well in transporting you to a different time where travel was a whole other world and unimaginable in context to current times. Just imagine - no google maps, no books of previous travelers, no sat-nav. Think telegrams, postcards, railways, steamers. Routes were traditional, and caravans were still in use.
The use of the black and white photographs clicked by and of the cyclists makes this book help you walk or, rather, pedal along with the stories.
This book used the meticulously detailed diaries that the riders wrote while on their journeys, conversations with their grandchildren and great-grandchildren, and family albums.
It also shares the interesting motivations of these cyclists, their sponsors, and the reception they received at each stopover. Every bit of these details come together to recreate the lost world of the inter-war years.
The 3rd and final book on our list is
The Amazing Story of the Man Who Cycled from India to Europe for Love
Author -Per J Anderson.

The 2017 publication is not all about the cycle ride, however, the trip is central to the book, as you can see from the book's title. It's an amazing story. Nevertheless, you can get a glimpse of what India was like in the 20th century. And you will discover that even as 'the man', or the protagonist PK as he is called, is mired in an unimaginably tough life; he brilliantly displays perseverance, hope, willpower, and most of all, love.
PK was born poor and without the privileges of others like him. He didn't have the required money and, therefore, not-by-choice had to travel mostly by bicycle from India to Sweden. And the arduous trip was all for love. It's a must-read. It's heart-warming and will surely tug at your heart-strings
The six young Parsi men who were the first recorded group whose travels are chronicled in the book 'With Cyclists Around the World' were inspired by a public lecture delivered by a Frenchman who had walked from Europe to India.
We hope that you will read these books and get inspired to embark on your own cycling exploits.
If you have your cycling adventures or aspirations that you'd like to share with us, please do by adding to the comments space below.
adventure
cyclist
must
read
books
Add Review & Comment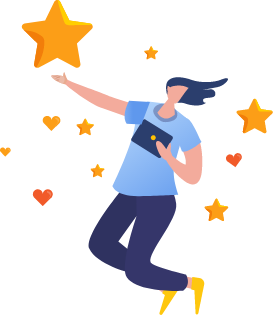 Thank you for Review