New Cycle Launches
Introducing the trail-blazing bicycles at Ninety One Cycles.
Are you satisfied?

87
Already Liked

Bicycling is one of the best exercises that an individual can practice; it is good for the body and an excellent form of cardio a week. Not only is bicycling a great exercise, but it is also a perfect form of leisure activity; the act of going for a long ride on the weekends, either on the outskirts of the cities or to a challenging trail, will help us explore the world and the nature, this activity also brings a depth within our perspectives and personalities. It allows us to see the world with a fresh lens. Cycling, like other hobbies, helps us understand a world apart from the daily humdrum of life. It's important to cycle because it refreshes our mind, making it suitable for our mental health, and as said before, it's excellent for physical health as well. Now, at Ninety-One Cycles, a genuinely homegrown brand, various cycles have arrived which deserve our attention. Let's take a look at some of these trail-blazing and jaw-dropping entrees:
1. The Spitfire 27.5T

The Spitfire 27.5T is a piece of excellent machinery and yet maintains its fiery presence on the world's toughest terrains. This mountain cycle comes with the best of the features that can be available and tackles all the obstacles with bold ease. The Spitfire comes with an 18 ultralight alloy frame making it strong, sturdy, and yet lightweight. It also comes with 21 hi-speed Shimano gears, giving the rider ample choices on the most technical terrains as well as fast and dynamic disc brakes; this makes it easier for us to manoeuvre speed as we are hurtling down a steep decline. The lock-in/lock-out suspension makes the ride almost shock-free and helps us cross the hurdles with relative ease. Apart from these excellent features, the bike also comes with a Prowheel Alloy Crankset; the perfect crankset one can have for travelling tougher and technical terrains, especially inclines and declines. We all understand the importance of a derailleur, and the Spitfire comes blessed with the best. The Shimano Acera Derailleur is a highly qualified component that can make the moving of the chain from one sprocket to another an entirely seamless experience.
2. Bloodwing 700C

Hybrid bikes are some of the most versatile categories of bicycles; they borrow features of a mountain bike as well as a road bike. These features make a hybrid bike like the Bloodwing 700C perfect for riding on paved surfaces as well as light off-roading. Let's take a look at some of the features of the Bloodwing 700C. This new entry on the Ninety One Cycles platforms makes the bicycle perfect for all the adventures you have in mind. It comes with a 19 ultralight alloy frame, making it lightweight and easy to ride. It also comes with 21 hi-speed Shimano gears, all of which will be required for your off-roading adventures, as well as fast and dynamic disk brakes, perfect for any pausing you might have to do. The cycle also comes with a lock-in/out zoom suspension to provide the rider with a jerk and shock-free ride that they may encounter on a trail. Apart from this, the Bloodwing 700C comes with unmatched looks, which make it a site to behold on a trail. The tires on the Bloodwing 700C give the necessary grip on the road and makes our rides safer; the tires are also puncture-resistant as compared to other tires.
3. Black Arrow 700C

A bike named after one of the most successful missile programs in the world, the Black Arrow 700C promises to take the roads by fire, just like its namesake. This hybrid bike leans towards a road bike. However, it is capable of light off-roading. The bicycle comes with a hi-tensile steel frame, making it sturdy and durable. The bike also comes in medium, large and extra large sizes, making it suitable for everyone between the heights of 54 to 63. The bike comes with some of the best features. The Black Arrow comes with a rigid fork, making long-distance rides impeccable; this rigid fork also maintains control on difficult terrain as well. The bike also comes with a front and rear disk brake, allowing the rider skid-free braking even in wet conditions. Another amazing feature equipped in the Black Arrow is the 7-speed Shimano shifter; this feature allows for the best performance on all terrains. The tires on the bike are fiery and allow for a confident grip on all roads; the tires are also way more puncture-resistant than any normal cycle.
4. Tracer 700C

Road bikes are lithe creatures that slither through all paved surfaces for longer distances. They are excellent and sleek, and one of the best in class has to be Tracer 700C. This bike comes with lightweight hi-tensile steel, which makes it durable yet lightweight; this is an important component when it comes to a road bike; it gives way for better aerodynamics. The handlebars on the bicycle create an optimum riding position that allows for the proper posture of riding a road bike. The rigid bike fork allows for supreme control over the vehicle, which translates into a supreme riding experience. The brakes are a best-in-class logan calliper, which makes manoeuvring the speed an easy affair.
5. Direwolf 29T

Named after a mythical beast, this bicycle is one of the supreme mountain bikes out there and promises to make your adventures some of the best ones. This bicycle can be ridden on terrain out there in the world. On any terrain, this bike makes its presence known, and one can achieve the thrill of riding a mountain bike as well. An absolute perfection, the Direwolf 29T comes with features to match its name. It has an 18 ultralight alloy frame along with 21 hi-speed Shimano gears as well as fast and dynamic disk brakes. These features make this bike a beast on any trail. Whether you're charting tall mountains or the jungles, this bike will have your bike.
Cycling is indeed a different sort of love affair between the rider and the cycle. These cycles promise a ride that will change your life; whether it be a mountain, road, or hybrid bike, there is something for every type of rider. The specifications of these bikes are some of the best and promise a ride like nothing other, so whether you're planning a trip to the hills or perhaps the countryside on the weekends, these bikes have you covered.
Introducing
cycles
MTB
Road Bike
Related Blogs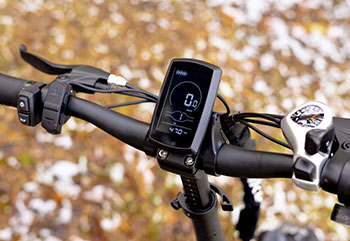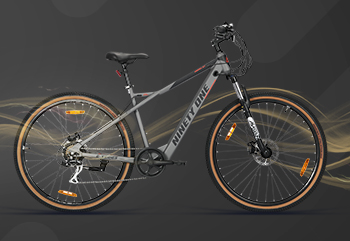 Electric Bicycle
10 Reasons Why Electric Cycles Are All The Rage!
Electric cycles are in trend right now, and for all the right reasons, here we have ten reasons which will help you consider purchasing the perfect electric bicycle for yourself.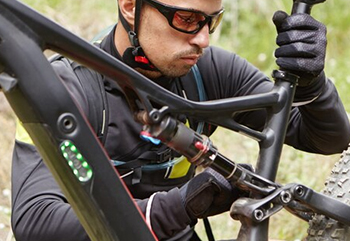 Add Review & Comment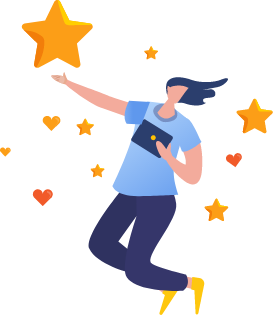 Thank you for Review