Mountain Bikes
MTB Series – Part 2 – Popular forms of Mountain Biking and MTBs
Are you satisfied?

57
Already Liked

All types of Mountain biking are not the same. Depending on the terrain that it is meant for, the features and specifications will change. The six different types of mountain biking that we have detailed here for you are the more popular ones. Now you won't have to be dazzled when someone mentions Enduro or Fat bikes. We got you all covered.

1. Trail Riding
Trail Riding can be considered an entry-level or a beginner's journey into mountain biking. Riding trails is more of a leisure and fun riding and not a competitive sport. In trail riding, you would do a few mild climbs and descents along a forest trail.
Trail Bikes are the most popular of all mountain bikes. They are mostly hardtail and not too heavy in weight. Their fork travel is all from 80 onwards to about 150 mm. Their frame geometry is more about comfort than performance.
2. Cross Country
Also denoted by XC, Cross Country is all about racing, speed, competitiveness. The bicycles that would be specific to XC would be all about lightweight and efficiency in shifting. You would find these bicycles available in hardtail or full suspension. Cross country is gaining recognition. In the Atlanta Olympic games 1996, cross-country, or XCO, was introduced.

3. All-mountain or Enduro
All-mountain biking is similar to trail riding but with a complex riding of steep descents and climbs, which could be part of the natural terrain or could even be man-made. All-mountain is also called Enduro from a word in the racing world for a competition that has timed downhill and untimed uphill stages. Bikes for all-mountain/enduro riding are designed to perform well on steep descents while also being light and nimble enough to pedal uphill.
4. Downhill
Downhill biking is racing downhill just as its name suggests. If you hear of a downhill race, you will likely have a lift service to the top or start of the rides. The bikes for downhill riding are built big and tough with durable components and suspension with more travel. These features are helpful to conquer jumps, rock gardens, and wooden ladders. There's not much pedaling on this terrain, but you have to be agile and quick thinking with quick reactions to the ever-changing terrain. Riders preferably dress in full-face helmets and body amour.

5. Fat-tire biking:
Many cycling enthusiasts may consider Fat biking as a category of its own. The Fat bike is obvious and noticeable by its extra-wide tyres more than 3" to even 5" plus wide. These extra broad tyres give you the power to roll through just about any surface, whether it's snow, gravel, sand that you need to traverse on. Fat tyre biking is not limited to these conditions and has proven to be a fast-growing addition to all-season trail riding. Fat-tire bikes can be a great choice for beginner mountain bikers because they are more comfortable than any other bicycle on rough terrain.
6. Freeride
Freeride is in a class of its own. It's all about a show being put up by the riders who perform jumps, flips, tricks while riding a natural terrain. There may be some human intervention to make the terrain more exciting to support a feat at times. Freeriding is a visual delight and amazement of the rider's control of the bike, creativity, and incredible skills.

Riders can usually choose their own route down the designated hillside and may spend a couple of days with a small dig crew perfecting landings and takeoffs so it can be smoothly ridden. That's the creative part; finding an elegant way down the hill.
While we have highlighted six different disciplines of mountain biking, there are many more which may be a part of these six or a unique style.
Are you stoked enough to start your journey of mountain biking? You can get great entry-level MTBs and Fat bikes from Outdoors 91. Check out the fantastic collection on the online store or visit their 850+ dealers across India.
We would love to hear your thoughts on the different types of mountain biking. Do you have any experiences that you would like to share with us? Do write in the comments section below.
Add Review & Comment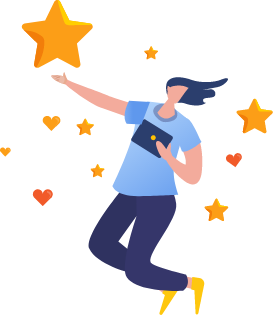 Thank you for Review