New Cycle Launches
Ninety One Cycles' Latest Launches Will Steal Your Heart
Are you satisfied?

76
Already Liked

This is the season to be jolly! The season's greetings are upon us, friends. We can all cherish the beautiful winter breeze and the coziness that comes along with it. This is the season of festivals from Diwali to Christmas, there is everything we hold close to our hearts, and one of them happens to be cycles. Cycles are everything we love: they are a great source of commute, it's fun exercising on them, they are amazing for the environment, and they are a great source of the best adventures. The world of cycling has advanced quite a bit and with specific cycles now available in the markets. These cycles are road cycles, hybrid bikes, Mtb cycles or mountain bikes, and electric cycles. Ninety One Cycles is the one-stop shop where we can purchase everything from electric bicycles and MTBs to even road bikes and FTBs.Today, we will discuss a few new launches at Ninety One Cycles which has everyone whispering amongst each other.
These new bicycles are from the electric and MTB bicycle category and come power packed with massive features. Let's discuss these categories and the amazing bicycles released by Ninety One Cycles!

Mountain Bicycles
MTBs are beloved all across the world, and for a good reason:
MTBs are the perfect picks if you want to go on an adventure to the mountains. These cycles are built to withstand rugged terrains. Everything from gravelly roads, rocky terrains, and even slippery forest floors can be withstood by a Mountain bicycle.
A mountain bicycle often comes with many gears. These gears are built to give the rider an opportunity to tune his cycling according to the terrain. For example, we would need a different gear if we are ascending a mountain as opposed to descending.
A mountain bicycle often comes with either a rear suspension or full suspension. It's important for an MTB to have suspension as it gives the rider insulation from the rugged terrain.
A mountain bicycle also comes with powerful mechanical or hydraulic disc brakes. These brakes can help us come to a pause almost instantly and can also be helpful in maneuvering the speed.
A mountain bicycle comes with knobby tires to maintain a grip on the road.
The all-new Drago Multispeed by Ninety One Cycles comes with the features above and, of course, others as well. Drago is a fierce Mountain Bicycle that comes in four sizes: 24T, 26T, 27.5T, and 29T. The variety in these sizes makes it perfect for everyone. As the name suggests, this fierce MTB is for anyone who is a brave heart and is not afraid to venture into the wild. The cycle comes with a hi-tensile steel frame that ensures us sturdiness; it comes with fast and dynamic disc brakes and 91 TUF SHOX Suspension.

Yet another is the Drago Single speed; this cycle comes with classic mountain bicycle features but offers single speed as opposed to multispeed. This cycle is perfect for every terrain and is available in 27.5T and 26T and is perfect for everyone. This MTB is fierce and perfect for both men and women.
Isn't the Drago bicycle a complete package?
Electric Cycles
@#635011b02d3b381c9381f278@#
Electric cycles are a glimpse into the future; let's take a look at their amazing features:
Electric cycles are primarily run on chargeable batteries. These batteries are efficient and connected to a motor. This motor then powers the electric cycle. BLDC battery is considered to be the best.
The electric cycle also comes with various modes, such as the pedal assist mode. Anyone suffering from a knee problem will find great relief using this cycle.
Electric cycles can be used for mountain biking as well. However, such bikes should then be built for the terrain.
Electric cycles can run at a speed of up to 35 kmph.
Ninety One Cycles have come with two amazing variants of Electric cycles.
The Meraki XF 27.5T is an excellent variant and is engineered to perfection. The bicycle has 6.36 Ah Panasonic cells with 2000 discharge cells. The cycle also comes with a suspension fork of 80mm travel and therefore takes care of any bumps and obstacles on the road. This makes the ride jerk free.
Yet another variant has to be the Meraki Ultra 27.5T. This cycle is a beast, ready to take on the road. It comes with 9.54 Ah Panasonic Cells with 2000 discharge cycles and also a hi-power 250-watt BLDC motor. A bicycle also offers traction-rich e-bike tires and e-brakes with power cut-offs.

The new variants at Ninety One Cycles are here to challenge our thinking and take it to the next level. To truly understand their superior functioning, we must take them out on a ride.
MTB
Electric Cycles
Meraki Ultra 27.5T
Drago
Add Review & Comment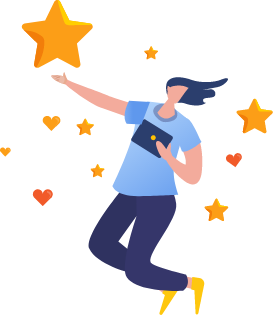 Thank you for Review