Mens Bicycle
7 Cycles For Men That Are Making Heads Turn
Are you satisfied?

79
Already Liked

Whether we are looking at cycling as a sport or a means to commute, the benefits of cycling transcend simple weight loss. Regular cycling can help with better cardiovascular health, improved mental health, and more. However, before we discuss the benefits of cycling, let's talk about the top cycle for men:
1. Snow Leopard 29T:

Looking for an MTB that will arrest you with its good looks the first time you see it? The Snow Leopard 29T can be trusted to do so. Its easy and simple features and mind-blowing specs will enamour you. From a lightweight alloy frame to the 21 hi-speed Shimano gears, you have everything to fall in love with this cycle.
2. Shadowfax 29T:

The Shadowfax was the lord of all horses. He understood human speech and was said to run faster than the wind. This MTB encompasses the spirit of this great horse. It will understand its owner's comfort and do everything possible to ensure you are safe while you enjoy your mountain trail. The 21 hi-speed gears and highly responsive disc brakes will make your adventure a memorable ride of your life. Perfect for those who are looking for a high-speed and reliable ride amidst the mountains.
3. Snow Leopard 27.5T:

The key feature of the snow leopard is its lightweight aluminium alloy frame. It allows you to overcome all the obstacles that await you on your off-road adventure. The comfort of lock-in and lock-out suspension gives you the power to zoom through gravel roads without any discomfort. Moreover, the fierce looks of the bike and its sleek frame will definitely make you a fan of it. If you are not comfortable with the assembly of the bike, you can always opt for the 91 Cares feature which gives you the option of choosing doorstep assembly by one of the expert bike mechanics at 91 Cycles.
4. Panther 27.5T:

The Panther 27.5T is fierce as a big cat. It justifies the feline it is named after and promises grace, style, and a smooth experience even on the roughest of the terrains. The Panther 27.5Ts style and performance quotient can be amplified with a mudguard paid and a bottle cage. This bicycle comes in beautiful turquoise and green colours and will make you its fan from the very first ride.
5. Invictus 27.5T:

Invictus is a Latin word meaning unconquered, never vanquished, or subdued. Nothing comes close to the beast. The invincible characteristics of Invictus is imbibed in this 24-speed alloy bike. The Invictus is engineered with the lightness of aluminum alloy, the safety of disc brakes, the performance of 24 hi-speed gears, and the comfort of hydraulic lock-in & lock-out suspension. Get ready for some heads turning as you breeze through the streets.
6. Dark Knight 29T Multi-Speed:

Everything you want is on the other side of fear and the Dark Knight will get you there. A dependable and multi-speed MTB, the low-rise frame, 29-wheel base, and 2.4 wide nylon tires of the Dark Knight will blow your mind. It provides greater traction and efficiency for off-road riding. The Dark Knight is sturdy and easy to handle with its wide handlebars. Choose the Dark Knight for a dependable ride.
7. Wolverine 29T:

Like the beast, it is named after, the Wolverine 29T is here to make your hearts race with its supreme performance. This MTB is one of the top men's cycles and comes with a hi-tensile carbon steel frame. It also comes with a V91 suspension fork with 80mm travel. It rides exquisitely on bumpy roads and gives a jerk and shock-free experience. The Wolverine 29T also comes with front and rear disk brakes with 160mm rotor disc; these brakes can provide quick and skid-free braking even in wet conditions. This superior MTB is also blessed with 21 hi-speed L-TW00 gears that offer smooth gear shifting and supreme performance on all terrains.
While these are not the only best cycles for men, cycles such as Vantagex 27.5T, Barcelona 27.5T, and Regionx 26T are amazing bicycles; they have a strong build and can tackle diverse terrains. Cycling is indeed one of the best activities, and we must understand its benefits
The benefits of cycling are well-known across the world. The intensity of the exercise can be compared with that of jogging. It can be compared to an effective HIIT exercise as well. It is important to involve cycling in your routine because the benefits transcend that of simple exercising.
Benefits of Cycling:
1. Cycling is crucial for mental health: Cycling is known to lower the stress hormone of cortisol and helps increase the production of endorphins and even feel-good hormones like serotonin and oxytocin. These hormones are a natural response to stress in our bodies and help elevate symptoms of depression and anxiety in our bodies. A one-hour rigorous cycling session every day might just be the key to a positive and healthy life. It is essential to make sure that we engage in these activities. A positive outlook with these healthy hormones within us promotes better cognitive reactions and even helps in productivity. Production of good hormones also helps in improved sleep patterns, which are further help when it comes to performance at work. One can even expect increased participation in the social sphere or within family affairs.

2. Cycling is beneficial for muscles: we spend a lot of our time sitting at desks or in front of the televisions. Due to the pandemic, we've been unable to exercise to the fullest, and our muscles have suffered the brunt of it. Cycling is essential for building muscles. It helps in the exercising of our hamstrings our glutes and increases the range of motion in our pelvis. As we grow older, our bones and muscles degenerate if we don't keep them in top shape through exercise and a good diet. With the help of cycling, we can reverse this effect, and it is an essential form of exercise that demands to be in our repertoire. Poor glutes and back muscles can also be harmful to our spine, and hence we need to exercise and stretch them regularly. Some pre and post cycling stretches can help us stretch our muscles as well.
3. Cycling is beneficial for the heart and lungs: Bicycles are indeed a mans best friend. They are good for the muscles and for mental health. But at the same time, they are also good for the heart and lungs. As your cycles have good intensity, it will lead to a better blood flow throughout your body, the better the blood flow. It is important to get our heart pumping, and cycling is an effective way for it. A well-exercised heart leads to better cardiovascular health. Still, it is also helpful in making sure that oxygen reaches every part of our body. An improved flow of cleaner blood and oxygen means better brain functioning that can help in alleviating symptoms of dementia and Alzheimers. It is a proven fact that consistent exercise can help release brain-derived neurotrophic factors (BDNF), which are helpful in the general well-being and longevity of humans.
4. Cycling effectively cuts down fuel costs: when it comes to commuting to work or elsewhere, we are often inundated with thoughts of rising fuel prices, traffic conditions, and whatnot! With cycling, especially with the invention of e-bikes, we can now rethink. Not only is cycling an efficient way to cut greenhouse gas emissions, but it also helps save money. With the rising fuel prices, many households are rethinking their fuel expenditure; with cycling, not only are we investing in a greener and better future but better savings that can be put to good use. Lastly, if you don't get the time to exercise, then cycling to work can kill two birds with one stone.

5. Cycling is good for your overall well-being: while we've discussed the benefits of cycling in lieu of heart, brain, and muscles. Cycling is also helpful for overall well-being. It is an important exercise that can be enjoyed in our old age. It is the key to a positive and wholesome life. If incorporated into our daily routines, it can give us beneficial returns throughout our lives. Cycling is a good low-intensity exercise that provides us with the freedom of travelling far in the midst of nature and helps us increase our mental horizons. Cycling is also effective when it comes to making new friends, and it is always good to have another fellow cycling along with us. If you have a companion, the two of you can take up cycling together and explore beautiful places together.
The benefits of cycling expand beyond the points above; they are an experience of life itself, the exploration and the exhilarated mind, tackling trails and making friends over shared experiences are small components that come together and create a happy and healthy life. Ninety One Cycles has some of the best cycles, and with beasts like the Kamet 29T and Wolverine 29T, we are bound to experience some of the best rides of our lives. Hence, men should include cycling in their routines for a fuller and better life.
Related Blogs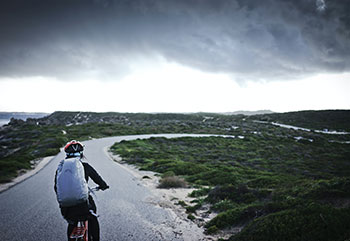 Cycling Guides
Your Go-To Guide For Monsoon Cycling
Whether it is the soulful sip of tea or the splatter of a fritter in hot oil, monsoons in India are all about these moments and it is almost synonymous with cycling. Check out this blog for a comprehensive guide to the best cycling tips.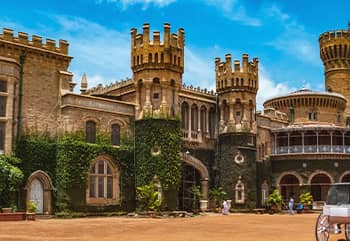 Cycling Adventures
The Must-Do Cycling Trip in Gujarat
Explore Kutch – the Unexplored Route of Beauty, History and Mesmerising Nature through an unforgettable cycle expedition
Add Review & Comment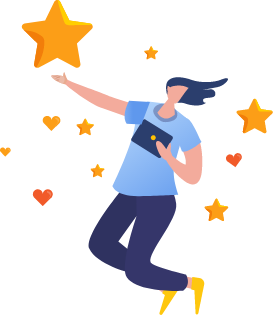 Thank you for Review