Cycling Guides
Your Go-To Guide For Monsoon Cycling
Are you satisfied?

57
Already Liked

When it comes to monsoons, India is indeed the best country to experience them. The lush greenery that seems to surround us, the chirping of eye-catching birds, trees quenching their parched roots, a strange sizzle in the air, the aroma of gram flour dipped vegetables in hot oil, and the scent of cardamoms, cloves, and pepper wafting from the cutting chai; it is indeed an atmosphere like none other. The environment seems to liven up, like the soulful awakening of chaos and beauty. Cycling during the monsoon season is a boon gifted to the Indian subcontinent. Let's accept it, feeling the droplets of water on your body as you cycle on a trail is an experience like none other.
Like Summer Cycling, one must definitely not miss out on experiencing the joy of cycling during the monsoon season. Gather your friends and tackle a beautiful trail in the Western Ghats region of the country; with the air filled with the scent of the mud and the cool air around, it will be a trip worth remembering. However, before hopping on your bike and onto the road, let's take a look at some cycling tips that can help us take our experience to the next level.

Safety tips for cycling
While cycling is fun and exhilarating during the monsoons, we need to ensure our safety
as well. Let's go over the following tips:
Always check the weather predictions before stepping out. While cycling during the rain is fun, one must stay at home in the event of a torrential downpour or thunderstorm. Many parts of the country are prone to cyclones, storms, and even floods during the monsoon. Stay in touch with your local weather news and stay clear of locations prone to flooding.
Cycling in familiar areas is a better option, and rains often bring various problems such as low visibility, potholes, and poor traffic conditions. Cycling in locations you're familiar with is a better option. Many parts of the cities also face water logging.
Keep your phone fully charged and in a transparent zip-lock bag; make sure the bag is tightly sealed to keep the water away. Technology is helpful during emergencies. Along with your phone, make sure that your wallet and ID to are in the zip lock bag. You might face a particular issue in an unknown place; having an ID and some money will reduce your stress.
Always carry a toolkit that will help you fix your bike. A small puncture kit, spare tube, and portable air pump will be of great help.
Ensure your bike is serviced by a professional before embarking upon a ride during the rainy season. Overused brake pads, rusted or worn chains, and overall wear and tear of the bike should be treated before cycling.
Brakes often lose their power on a wet and treacherous road, and if you're facing this conundrum, you must ride at a slower speed and maintain a safe distance from other vehicles. If you have the option, opt for a fat-tire bike during monsoons, as they offer better traction with the surface at low air pressure.
Install fenders and mudflaps to shield your bicycle from road splash.
To ensure pedalling efficiency, brush off grit and dirt from the chain, cassette, brake pads, rims, tyres, and the drivetrain.
Reduce tyre pressure by 7-10 PSI to increase your grip and increase traction for a safer ride.
Cycling tips for the best cycling experience
Now that we've gone through a few tips of safety, let's go through some that will enhance your trip to the next level:
Always travel in groups during the monsoon season; not only will this ensure an extra level of security, but experiencing the weather with your friends will be fun. If you're off-roading, you can also camp in a safe location. Should the weather get torrential, it's always best to wait it out with a buddy.
Make sure that you and your friends [if you are riding in a group] are visible to pedestrians and other vehicles. The atmosphere can get foggy and hinder visibility. In such situations, wear clothing with reflective stripes or attach reflectors to your cycle. You can also add an LED light to your bike to see the road ahead.
Make sure you are wearing moisture-wicking clothes to keep the rain off your clothing and to promote quick drying. Keep clear glasses with you to aa avoid the water entering your eyes. Keep your electronics in a zip lock bag. Also, make sure to carry your helmet and knee and elbow pads to cycle without worry.
Clean your bike thoroughly after your ride; our bicycles are prone to getting muddy and dirty during the monsoons. A well cleaned and greased chain is the key to an alleviated performance. In fact, a waxy lubricant should be used on the chain. A waxy lubricant stays on the chain for longer.
Study your routes carefully, and don't hesitate to use GPS systems for your help.
Always stop by a roadside eatery for a cup of hot tea and fritters. Samosas and Kachoris are well deserved this time of the year and should be relished without any guilt. This is truly the best time to bond with friends and family. Working up your appetite and then stopping to sip tea is indeed one of the simpler and best pleasures of life.

Cycling is indeed an effective way to enjoy nature and during the monsoon, nature is in full bloom, and exploring it can be a great sensory pleasure. While cycling during the monsoons is a dangerous task, it is also an exhilarating activity. If you are new to cycling, always study the weather conditions in your city and surrounding areas before purchasing a bike. If you tend to live in a humid and moist area, you should purchase a bike that can drive through rains and on wet and treacherous roads. The Ninety One Cycles customer service team is present to clear all your doubts about cycling.
Cycling during the monsoons is an unmissable experience, it is a season that has the power to create the fondest of memories, so take your bicycle and hit the road with gumption and gusto!
Related Blogs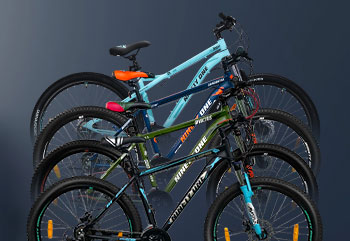 Mens Bicycle
7 Cycles For Men That Are Making Heads Turn
When it comes to cycling, there are many benefits - physical as well as mental. However, we aren't here to be all preachy. We are here to show you seven men's cycles and why they are garnering attention.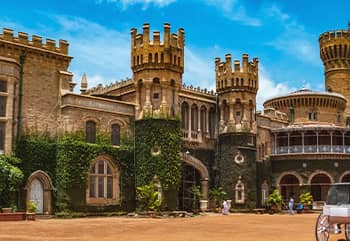 Cycling Adventures
The Must-Do Cycling Trip in Gujarat
Explore Kutch – the Unexplored Route of Beauty, History and Mesmerising Nature through an unforgettable cycle expedition
Add Review & Comment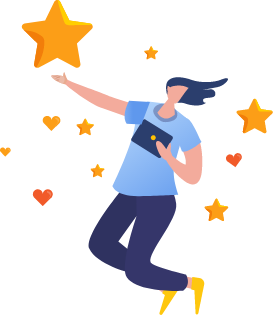 Thank you for Review