Mountain Bikes
7 MTB Cycles By Ninety One That Offer You A World-Class Experience Without Costing You The World
Are you satisfied?

57
Already Liked

When it comes to Mountain Bikes, Ninety One Cycles is a clear winner. With cycles in all ranges, it is a brand that keeps its customers and their experience first. Before we talk about the different MTBs under the range of INR 20,000, let's discuss an MTB and what differentiates it from the other bicycle categories.
What is an MTB?
There are various categories of bicycles, such as road bicycles, hybrid cycles, and an e-bike. There are also special 21-gear bikes for professional bicyclists. An MTB is designed especially for off-road cycling. This bike is designed to perform on rugged and complex surfaces such as mountains.

Salient features of MTBs:
They are engineered with more durability than a normal cycle
MTBs include a suspension fork to absorb any shock and maintain stability
Most MTBs also have fat tires that provide more grip. It helps the bike stay connected with the ground
The wheels of an MTB are durable enough to take the obstacles that might come in our way, such as rocks, logs, and even the gravelly roads
Powerful brakes that help us pause at any given time, these brakes are also helpful in regulating the speed
Most MTBs offer wide handlebars that help us maintain our balance over a treacherous terrain
Mountain bikes are engineered for mountain trails, unpaved surfaces, dirt roads, and steep inclines and declines. They are less efficient on smooth surfaces
They are excellent to be used during the cross-country, freeride, and downhill. In fact, various trails are designed perfectly for an MTB
Heavy-duty engineering and sturdy build with wider rims make an MTB a force to be reckoned with
Perfect for city roads that aren't built well and riddled with potholes
A mountain bike is vastly different from a road bike or a city bike, mainly because the two are built for different purposes. A road bike or a city bike is built for riding lots of miles [mainly on a smooth surface] at a higher speed, while a mountain bike is meant for off-road use, they perform well on dirt, snow, and other gravelly surfaces, while a road bike performs well on asphalt roads and pavements. Road bikes are also generally light in weight. They have improved aerodynamics and allow for easier and lighter riding.
When it comes to MTB cycles in India, Ninety One Cycles is a frontrunner. A homegrown brand with some of the best cycles, engineered to perfection, Ninety One cycles offers some of the best MTB cycles in India. Here are 7 MTB cycles below Rs. 20,000 by Ninety One Cycles. Let's check out a few of them that are not only budget-friendly but also boast of world-class specs:
1. JetFire 27.5T

The Jetfire 27.5T is a speedy cycle that comes with great features at an economical price. Driving through any difficult terrain will be a cakewalk after an investment in the Jetfire. Available in two cool colour combinations: black orange and black green, this bicycle will be the talk of the town as you saunter for your off-road adventures. With a lightweight hi-tensile steel frame this bicycle is meant for speed. The V91 rigid steel sports series offer some of the best shock-free suspension. In contrast, the rapid and secure power v-brakes provide a dependable ride on an adventurous journey. With double-wall, rust-free alloy rims, and comfortable city bike handlebars, the Jetfire 27.5T is here to rock.
2. Samurai 26T

The Samurai 26T is another cycle that exudes masculinity and strength like no other. Named after the legendary and fearless warriors, the Samurai 26T is also fearless in its approach to tough terrains; whether it is a bumpy road or a tough mountain, the Samurai 26T has you covered. This bike is supreme with its features. With a 17 carbon hi-tensile steel frame, 21 hi-speed L-TW00 gears, fast and dynamic disk brakes as well as zero shock suspension, the Samurai 26T deserves to be your choice of ride for the next adventure. This Ninety One Cycle is indeed one of the best performers!
3. Wolverine 29T

Lethal, like its mutated namesake, the Wolverine 29T is a beast that every serious adventurer and explorer must consider. It is a sight to behold, and once you've learned to ride this beauty, you shall have the time of your life. The Wolverine mountain bike comes with a 17 high tensile steel frame [robotic TIG welded] that makes it highly durable. The V91 suspension fork has 80mm travel and offers a jerk and shock-free ride. This is a critical feature when it comes to bumpy trails. The mighty beast also possesses a front and rear 160mm disc brake and provides a powerful brake that regulates the speed efficiently. Flanking on its impressive frame, the 21 hi-speed L-TW00 gears offer smooth gear shifting and supreme performance in all terrains. We all know that going uphill and coming downhill is an integral part of mountain riding; the triple-speed crank comes handy during such tough terrains.
4. Dragster 27.5T

Made for all the cool kids in town, the Dragster 27.5 is here to claim the trail with its awesome features. This mountain bike comes with a 17 high tensile steel frame [robotic TIG welded]. The V91 fork offers 80mm travel, and this spec offers a bump and shock-free ride on bumpy roads. With front and rear 160mm disc brakes, a skid-free ride is all but assured. The Dragster proudly comes with 21 hi-speed L-TW00 gears that offer a smooth gear shifting experience and the best performance on the most difficult of the terrains. This cycle, like the Wolverine 29T, provides a triple-speed crank that makes our uphill and downhill ride easy and light. We don't have to worry about a strenuous ride with Dragster 27.5 T on our side.
5. Dark Knight 29T Multi-Speed

Everything you want is on the other side of fear and the Dark Knight will get you there. A dependable and multi-speed MTB, the low-rise frame, 29-wheel base, and 2.4 wide nylon tires of the Dark Knight will blow your mind. It provides greater traction and efficiency for off-road riding. The Dark Knight is sturdy and easy to handle with its wide handlebars. Choose the Dark Knight for a dependable ride.
6. Krypton 27.5T

Like the legendary planet of superbeings, the Krypton bicycle is a superpower in its own right. Rough terrain and gravel roads feel almost flat under the wheels of this super machine. The Krypton is designed to be strong with the durability of carbon steel, safe with the use of disc brakes, superior in performance with its 21 hi-speed L-TWOO gears, and provides riding comfort with its shock-free suspensions. Sporting eye-catching and stylish looks with colour contrast options of Grey-Orange, Black-Gray, and Blue-Orange making this awesome ride a complete head-turner.
7. Viper 27.5T

Engineered to perfection and loved by consumers all over, this best-selling bike with the classic traits of a snake. It slithers down the road smoothly and glides over the obstacle with unseeming ease. With a frame built out of carbon hi-tensile steel and 91 suspensions 60mm travel fork, there is a sure shot assurance of a shock-free and bump-free experience. The Viper possesses a SHIMANO Tourney Ty500 FD and TY300RD derailleur that provide the ultimate riding experience. With hi-traction tires and double wall rust-free alloy rims, this bicycle keeps you rooted to the ground without making it seem like a drag. With striking colours, water transfer decals, and colour-coordinated premium seats and wires, the features of the Viper 27.5 T are numerous. The bike weighs 18.5 kg and provides excellent service to its rider.
As promised, the above bicycles are some of the best under INR 20,000. These bicycles are packed with features and provide a complete action-packed adventure to the rider. With immense safety, superior engineering, and tremendous research, these MTB cycles come through in their performance.
While MTB cycles have always been popular in the cycling community since 2020 they are seeing a wider introduction to the masses. This phenomenon was due to the pandemic where people started to appreciate nature and found a home in their local trails. The sales of bicycles have almost tripled in many countries. With the pandemic restricting movements in public spaces, most people found refuge in nature and trekking spots where the population was sparse.

Not only are individuals purchasing cycles, but most of them are investing in high-end pieces which offer better quality and a range of features. Bicycle tournaments, too, are seeing a renewed interest. Many trails, even in India, are seeing a sudden enthusiasm among cyclists. This is truly a heartwarming sight as taking up a sport and marrying it with leisure only offers the best of the benefits, such as good health, a positive mind, and a depth in our characters.
MTBs by Ninety One Cycles are engineered to perfection; these cycles will provide you with a smooth ride and make your adventures far more exciting and safe. Mountain Bikes often provide their riders with the comfort of a good and sturdy build and yet lean into the explorer part of their rider's personality.
Add Review & Comment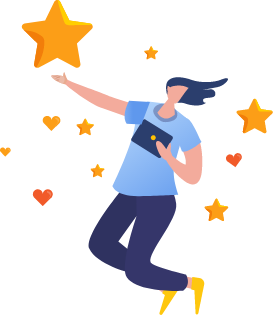 Thank you for Review