Bicycle Know-Hows
10 Cycling Stats That will Surprise You
Are you satisfied?

75
Already Liked

There are currently a billion bicycles being used across the world. Surprised? We bet you were. One billion seems so unlikely when you look around and see streets filled with other motorized means of transport and hardly a bicycle or two. But if you were to look at the whole world altogether one billion bikes are true and plausible.
Let's explore some more and similar stats on cycling.
#1
Car vs Bicycle1:2
Yes, that's true, for every car in the world there are two bicycles. It doesn't seem like it, but our vision is limited. More than a billion bikes are in use worldwide, and the number is expected to reach 5 million by 2050.
Maybe the next bit of statistics will give additional credibility to this ratio
# 2
Ten crore bikes are manufactured yearly
Imagine that! And that number is going to shoot up, especially since there has been a boom in cycling and bicycle demand, spurting a jump in production. In fact, there is an estimation that global markets for bicycles are to grow to USD 92.49 billion by 2028.
# 3
Topmost Bicycle Users by Country
We all know that the Dutch love to cycle. But how much? Well, these numbers will give you an indication. So. there are more than 18 million bikes in the Netherlands, making the average number of bicycles per Dutch citizen 1.3.

# 4
Bicycle Trading
Since bicycles are popular, we expect that imports and exports must be quite prevalent. But let's put that in number for you. We can share information on the EU or European Union. In 2019, the countries within the European Union exported about 1 million to countries outside of the European Union. And in the same year, the EU imported around 5 million bicycles.
# 5
Bicycles are number one in transforming energy
Yes, that's true; efficiency in transforming energy goes to bicycles beating planes, trains, automobiles, motorbikes, and even boats
# 6
3x faster by bicycle
The energy that you would use for walking can take you three times faster if you cycle. Guess you can go further and more quickly, and energy is well used when you choose to cycle rather than walk.

# 7
Boom in E-bikes
E-bikes are no doubt getting popular. It may seem like a slow upward trend, but actually, it is growing by leaps and bounds. You should expect the e-bike market to reach USD 79.7 billion by 2026 from USD 47.0 billion this year, i.e. 2021, at a CAGR of 11.1%. After all, e-bikes and similar are the much-needed sustainable mode of transport for future smart cities, which are part of the plan of most governments.
# 8
296 km/h on a Bicycle Its True
If you think bicycles are the slower cousins as compared to motorized vehicles- Think Again! Can you imagine cycling at an average of 296 km/h or 183.93 mph? Denise Mueller-Korenek, an American cyclist, achieved this feat in September 2018 on a custom-built carbon bicycle behind a custom-built vehicle to minimize air resistance. Denise broke the previous record of 269 km/h or 167 mph, undefeated since 1995, set by a Dutchman Fred Rompelberg.
# 9
More cycling =Better Health
A study has indicated that cyclists take an average of 15% fewer sick days than their not-so-active colleagues. A study done in Denmark, a country that loves cycling, concluded that every 1,200 km a person bikes, they have a reduction in the number of sick leaves they take.

# 10
Do you need a rider for a bicycle to stay upright?
Actually, no!
A cycle can stay upright without a rider, but only if it is moving at 12.87 km/h or 8 mph or faster.
What is your favourite amazing fact on the cycle, and why? Do you have other stats and facts about cycling that you'd like to share? You can, by adding to the comment box below.
Add Review & Comment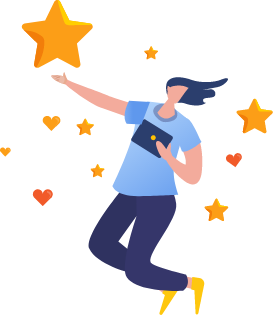 Thank you for Review