Mens Bicycle
Top 5 Men's Bicycles from Ninety One
Are you satisfied?

83
Already Liked

We have put together a list of the top 5 men's bikes from Ninety One. We looked at popularity, star reviews, and awesome feedback received for riders to be featured here. Let's look at each of them, starting at number Five The Raptor.
#5 The Raptor

This 26T Raptor Bike is undoubtedly the best known for its price point in its class. This MTB is built with the durability of carbon steel, 21 hi-speed gears, shock-free suspensions, and disc brakes so that you have a sturdy, comfortable and safe ride. The double-wall rust-free alloy wheels hold the hi-traction 2.2" wide tyres. You have the option of 2 solid colours, green and yellow, and two models of two-tone contrasting colours of black-orange and red-yellow. Adding to the look are stunning water transfer decals, colour-coordinated seats, and wires to give this bicycle a perfect look. Truly like a Raptor, a bird of prey, it sweeps down to claim the rugged terrain and then soars back up, not missing a moment.
At number four, we present to you, The Viper
#4 Viper X101

With the Viper, you are surely going to find your favourite colour choice for your MTB. Of the four colour options in this model, you have two-tone contrasting colours: black-green, black-blue, Blue-white, orange-blue, and a solid yellow. The Viper cycle is a 27.5 size and built with the strength of carbon steel, sports 21-speed gear, and disc brakes' safety. For your riding comfort, you have shock-free suspensions. The tire 2.2" is hi-traction fitted over the double alloy rust-free rims. It truly lives up to its name with striking colours and quick reflexes like the slithering serpent that easily and stealthily traverses the rough and gravel terrain with ease. And best of all the price is very competitive without compromising on quality.
Number three on our list are three models from the City series
#3 Manchester/ Barcelona/ Madrid

All the three City Series bicycles Manchester, Barcelona, and Madrid are similar in specs but individual in looks. True to their names of the thriving and vibrant metropolitans of Europe, they are world-class.

All three models of size 27.5 are crafted using lightweight aluminium steel. They sport 21 hi-speed geared cycles and give the rider the comfort of lock-in and lock-out suspensions. And not forgetting safety, they come with efficient disc brakes. They are show-stoppers with brilliant looks in a colour combination of red-yellow for Manchester, blue-red for Barcelona, and white-yellow for Madrid.

They have colour-coordinated seats and wires and well-placed water-resistant decals. Now, who wouldn't want to ride a bike not only with great specs but also an eye-catching machine?
The second one on our top five Men's bike list is, The Shadowfax
#2 The Shadowfax

Superior spec and great aesthetics make riding this bicycle an incredible experience. Named after the mythical Shadowfax, the lord of all horses, its wild spirit and unmatched speed are captured in this bike. The Shadowfax is designed with an aluminium frame and components, making it lighter and sturdy to move along the rugged terrain with ease. You have 21 hi-speed gears, and when you ride, you will notice the comfort of the lock-in or lock-out suspensions. The 2.2 inch thick tyres are set on double-wall rust-free alloy rims. In the looks department, the Shadowfax is a beauty to look at. Striking water transfer decals and colour coordinated seats and wires are available in three combinations of colour options: red-yellow, navy blue, and military green.
And finally, the number one on our top 5 Men's bikes list is the Invictus
#1 Invictus

From the Pro MTB series, we have the 24-speed bike The Invictus. This bike is designed from superior lightweight alloy. Light enough to easily climb gradients and yet sturdy to ascend and descend rugged terrain. Another great feature of the Invictus is the Hydraulic lock-out that gives you efficient riding on varying terrains. The Invictus bike has the safety of disc brakes, providing you better stopping power and control, exactly what you need in an MTB. Double-width, a rust-free alloy is used for the rims. The tyres are DSI Hi-traction with the perfect 2.2 inches width required for an excellent grip. This model comes in two sizes, 27.5 and 29, and 3 different colour schemes along with colour-coordinated premium seats, wires, and water transfer decals. Your colour options are Military Green, Slate Grey, and Blue-Yellow. The Invictus is a Latin word meaning unconquered, never vanquished, or subdued. It is exactly how you will feel while riding one slope to another on the Invictus.
Whatever you choose from this list of the top 5 bikes for men, you are a winner. They are the most popular, and the feedback and reviews for each of them are outstanding.
Now, take your pick and place your order online atNinety Oneor if you would prefer, you can visit one of our dealer stores nearest to you. Check this link for the list of850+ dealersacross India.
Here's to great adventures
Happy Biking!
MTB
Mountain Bikes
Top 5
Product Reviews
Add Review & Comment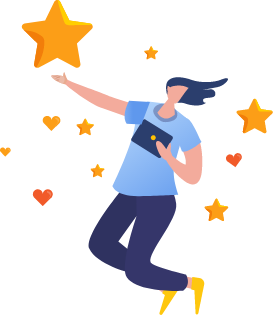 Thank you for Review