Cycling Tips
What winter and autumn essentials find a place in your cycling kit?
Are you satisfied?

45
Already Liked

Winters and autumn are some of the best seasons in the Indian subcontinent; they are sublime seasons which bring along with them a plethora of cuisine like gajar ka halwa, Sarson ka saag, and so much more. These cuisines are meant to keep us warm; in fact, the fond days of our mothers asking us to eat dry fruits during winter is close to the heart. Winters and autumn in the country are not equal; the cold winds hardly sojourn there and find a residence in the northern states. However, the country all over does experience chills, and people find themselves bundled up and relishing warm beverages. While the urge to hibernate under warm blankets is strong, riding amongst the foggy and misty environs and experiencing the beautiful season is a strange pleasure. Bicycling in the country during the fall and winter seasons is gorgeous. However, it is essential to have a dedicated list of items that will save you from bristling cold. Let's go over an essential cycling kit that is required for this season:
Appropriate clothing:
It's important to have clothing that will keep us warm during winter. While cycling without them might seem like a daredevil task, braving the cold winds and the occasional shower here and there can put our bodies to the test. It's easier for muscles to cramp during winter, so it's best to be well-insulated through a layer of clothing. One of the first things anyone needs is a skin-fitting woollen jersey, preferably of sheep's wool. The jersey should be able to wick sweat [yes, you sweat in winter, too]; it should be breathable and provide a layer of warmth. A full-sleeve jersey can be worn over a skin-fitted warmer of the t-shirt. However, a jersey is clearly not enough. One must wear a waterproof jacket over it as well; this jacket should provide you with additional warmth on top of the jersey and also brave any rain that might occur during the winter. However, this jacket should not be heavy and give a lightweight appearance. Instead of a traditional biking short, opt for something that's an entire length. Make sure that your jacket is brightly coloured. The fog often blurs the view of ongoing vehicles; in a bright jacket, you'll be visible even through the thickest fog. Another tip, try riding on the side of the road; low visibility on roads can cause mishaps.

Accessories along with apparel
While a jacket and jersey are some essentials everyone should have, there are a few other things one must include in their apparel. However, they would take the place of accessories. One must wear gloves. Holding the handlebar with bare hands with bone-chilling winds is a daring affair. However, if you want to sustain yourself longer, wear a pair of gloves. Gloves are excellent sources of warmth; wear ones that can maintain a good grip on the handlebar and don't give you any problem switching gears or ringing the bell. You can also try wearing overshoes; many overshoes go all the way up to your knees and provide excellent warmth. If you're feeling up for it, try wearing items like feet warmers to keep yourself warm and cosy. An extra tip: before hitting the road with your bike, try doing warmup exercises like jogging on your feet or jumping jacks. You can also do some yoga to stretch your muscles. A warmed-up body will cycle better. Another accessory you can adopt try wearing a thick cap or hat under the helmet. Chilly winds are no joke, and one must stay warm to brace themselves for wintry adventures.
Apparel for the bike
While humans need appropriate apparel to stay warm and functional during autumn and winter, it is essential also to include a cover for the bike. Your bike will suffer if you live in an area prone to snow, hail and rain during the winter. Ice mixed with dirt and grime is a disaster for our drivetrains. They are a hassle to clean. Therefore, be quick with cleaning your bike and cover it up with a piece of waterproof cloth. If possible, store it in a dry area.

Don't neglect skincare
Most restrict products like sunscreen to the summer months; however, this is a mistake. The sun's reflections on the snow and bouncing on our skin can be quite dangerous. Cycling under the warm sun might seem like a great idea; however, wear your sunglasses and sunscreen. UVA and UVB rays don't see seasons and can affect you negatively. If you're someone who rides extensively during the winter, keep a travel-sized sunblock cream with you. Reapply this cream every few hours and wear clothes that reflect the sun's light. It's essential to take care of your skin. Also, use a good-quality moisturizer. Running against the winds can dry out our faces. It's always a good idea to be moisturized.
Have insulated drinkware
One can also get dehydrated during the winters and autumn; having a bottle of warm water is of great help. Keep sipping on this water throughout your ride to stay hydrated. Hydration is vital for superior performance. However, many neglect water during the cooler days. Warm water in a flask will keep us warm and happy during the cold months.

Reflectors and lights
Mist and fog are common scenes during the winter months. However, it is essential to wear clothes with reflective strips on them. If you don't have such clothes, make sure they are bright, perhaps a fluorescent colour. Another vital tip is adding lights to your bicycle's front and back. You can also add reflectors to your bike. Visibility is low during the winter, and it's essential to be as prominent on the road as possible. This is especially true if you're riding in the evening or at the crack of dawn.
Winters and autumns are beautiful seasons, and cycling is one of the best ways to experience them. However, one must always prioritise safety and try to have the above cycle tool kit. Whilst cycling, stop for a cup of tea at a local road stand. These simple pleasures elevate the fall and winter experience.
Add Review & Comment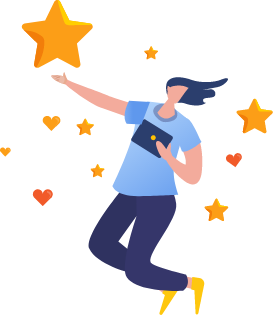 Thank you for Review